ABOUT Worldwide Tank Services
API Accredited Training Courses
Our Experienced Trainers
The highly-qualified trainers at Worldwide Tank Services are experienced in delivering API and related courses that get results!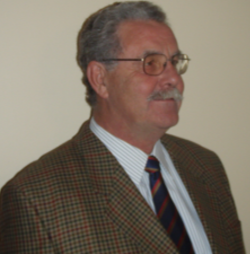 Ivor Wildin
Managing Director, Worldwide Tank Services
Qualifications and affiliations:
DipEE BEng Post Grad.
Non-Destructive testing (UT. Dye Penetrant, Magnetic Particle Inspection)
API 653 Registered Inspector Stainless Steel Specialist (Australian Stainless Steel Institute) HAZOP/HAZID Facilitator
Certificate IV in Training and Assessment
Current position:
Managing Director of Worldwide Tank Services, formed in 1983
Experience:
With over 35 Years' experience in Storage Tank Terminal Engineering, Pipelines and general mechanical engineering of process and refining plants. With experience in training and lecturing in engineering subjects in Australia, Middle East, and South East Asia specialising in subjects examined by the American Petroleum Institute – Individual Certification Program (API-ICP).
Matt Yavuz
Senior Instructor, Worldwide Tank Services
Bachelor of Science degree of Metallurgical and Materials Engineering 
Senior Instructor with Worldwide Tank Services since 2014 in Europe, Australia and New Zealand.
Matt has been Inspection Superintendent in Refineries, for over 10 years and lecturing for 4 years on API Engineering courses in Australia, Asia and Europe, Matt has been working in oil & energy companies and key industrial projects like Diesel Hydroprocessing Plant and Heavy Plate Mill Construction; Iron & Steel Works.
As being former Maintenance and Inspection Manager of TOTAL OIL, he had considerable amount of knowledge and experience on Tank, Piping & Vessel Inspection, Maintenance and Construction. Together with holding a B.Sc degree of Metallurgical and Materials Engineering, he also is a European Welding Engineer.  He further continued his professional training by obtaining certificates of Level II degree on NDT, NACE CIP Level II Coating inspector and NEBOSH Occupational Health and Safety specialist. He is currently API Certified
Tank Entry Supervisor and accomplished presenter of engineering courses for Worldwide Tank Services worldwide.
Other Qualifications:
1. Metallurgical and Materials Engineer (2003) BSc
2. European Welding Engineer
3. International Welding Engineer
4. NDT Level II (MT, PT, RT)
5. NACE Level II – Coating Inspector
6. NEBOSH – Occupational Safety and Health Specialist
7. API Certified Tank Entry Supervisor
8. API 510 Pressure Vessel Inspector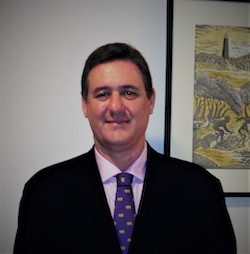 Peter Evans
Instructor, Worldwide Tank Services
Bachelor of Engineering – Mechanical
Graduate Diploma – Business
23 years OIL and GAS experience with onshore LNG, offshore and refinery in Western Australia, Saudi Arabia and Oman.
12 years MINERAL and METALS experience with nickel, iron ore, direct reduced iron, salt, mineral sands, fertilizers and explosives.  Locations include mine sites and refineries in Western Australia.
Recently completed contract as Senior Project Manager for WorleyParsons managing projects for Woodside Energy Limited and the Karratha Gas Plant Life Extension Project. Previously I worked with other customers including STST and PDO Oman, Conoco Phillips, Maersk FPSO and Khafji Joint Operations (Kuwait). My experience includes all facets of project delivery to customers, including scoping, safety, quality, cost estimates, capital budgeting, portfolio management, planning, engineering, procurement, construction and commissioning.
I am a Mechanical engineer with 30 years experience in managing multidiscipline teams for brownfields facility engineering, especially for oil and gas. My specialist skills include engineering related to static pressure equipment, rotating, maintenance and operations. Other skills include asset management, root cause analysis, reliability centred maintenance, risk based inspection and fitness for service.
I consider myself a pro-active leader, manager and engineer, along with the required communication, administration and financial acumen.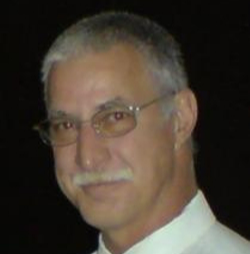 Mr. Willem Stermberg Nel
Senior Process & Chemical Engineer, Worldwide Tank Services
National Higher Diploma (equivalent to Bachelors degree) in Chemical Engineering
Advanced Management Certificate from the University of Stellenbosch.
Mr. Willem Nel NHD (Chem. Eng.) is a Senior Process  & Chemical Engineer with over 30 years of industrial experience within the Oil, Gas, and Petrochemical Industries. His experience covers Boiler Feed Water Treatment and Steam Generating Facilities (Utility and Waste Heat Boilers), OM&S (Oil Movement & Storage), Air Separation (Oxygen, Nitrogen & Utility Air Supply), Natural Gas Treatment and Separation, Top Fired Furnaces (Syngas Production), Process Hazard Analysis (PHA), Failure Mode & Effects Analysis (FMEA), Environmental Management (ISO 14001), Safety Management (OHSAS 18001), Safety Verification & Assessment, Process, Chemical & Safety Engineering particularly on Polyethylene, Polypropylene, Gasoline & Diesel Fuel Technology, Liquid Bulk Cargo Handling, Process Plant Performance & Efficiency, Petroleum Refining Processes, Refinery Optimization. Further herein, he has been involved in technical and operational aspects of piping and pipeline engineering, integrity, design and maintenance from offshore to onshore facilities, feasibility studies, requirements engineering, HAZOP & hazardous area classification studies, hazard, risk assessment & management, SIL Assessment, Accident/Incident Investigation, Validation of Control Systems, Safety & Quality Auditing, and the Design of Functional Safety Management Systems.
He also has extensive knowledge of various PHA (Process Hazard Analysis) techniques used in the industry and has conducted several trainings in these fields in compliance with the international standards and as an application of HAZOP (Hazard and Operability).
During his career life, Mr. Nel was a HAZOP Team leader for numerous HAZOP studies and the Project/Plant Manager of VIVA Methanol Ltd in Lagos, Nigeria. He was also the Syngas Manager for PETROSA, South Africa, where he was responsible for Methane Reforming (both steam & auto-thermal), PSA Hydrogen Purification, CO2 Removal (Amine process), Air Separation (air, oxygen & nitrogen), Gas Separation (LNG, methane, ethane, propane, butane, LTG, ethylene, propylene & butylenes), liquefaction and vaporization of natural gas. He was monitoring and optimizing the plant's operating parameters and continuous problem solving in order to ensure optimal production. He has also performed HAZOP studies for plant modifications and new developments. Prior to this, Mr. Nel was the Divisional Superintendent of MOSSGAS responsible for the overall Oil Movement and Storage, including subsea and overland pipelines (condensate, gas and final products). Part of his responsibilities included the pigging (gauging, cleaning, intelligent, etc.) for these pipelines after construction, during operations and turn-around maintenance.
Lately Mr. Nel has devoted his time to training for various disciplines in the Petroleum and Petrochemical industries in the Middle-East. He has presented both public and in-house courses for companies such as ADMA-OPCO (Abu Dhabi), SABIC and ARAMCO (Saudi Arabia), TATWEER (Bahrain), Q-Chem (Qatar), PDO (Oman), TOTAL (Yemen), Borouge (Ruwaiz, UAE) and also KPO (Kazakhstan), covering topics such as Safety, Accident/incident Investigation and Reporting, Engineering and Design, Troubleshooting and Problem Solving, Production and Optimization in the Oil and Gas, Gasoline and Diesel Fuel, and Polymer production. He has also provided consultancy services for Ar-Razzi Methanol Company in Al-Jubail, Saudi Arabia, for the training and conducting of HAZOP studies.
Elroy Christie
Worldwide Tank Services
Masters & Bachelor degree in Chemical Engineering

API 570 Process Piping Inspector

API 510 Pressure Vessel Inspector
Positions Held
His expertise includes a wide area of Process Engineering & Design; Mechanical Integrity; Process Plant Performance & Efficiency Management, Engineering & Troubleshooting; Piping Stress Analysis & Design; and Pipeline Integrity Assessment; the Design, Analysis, Fabrication, Inspection, Maintenance, Repair of Pressure Vessels & Equipment, Storage Tanks and Heat Exchangers .
Experience
Senior Process and Chemical Engineer with over 20 years of extensive experience within the Petrochemical, Oil & Gas industries. Herewith, he handled several challenging responsibilities involving the Process Safety Management & Operations and Polymer Operations. He had been the Operations Manager, Process Safety Manager, Polymer Area Leader, Maintenance/Operations Supervisor, Manufacturing Specialist, Process Engineer, Chemical Engineer. Herein he was responsible for developing the training for Safe Handling of Explosive Powders for GE Plastics Corporate World Wide and Productivity Improvements & Uptime improvements; providing technical assistance to operations for Safety & Environmental Stewardship programs; design and implementation of computer based watchdogs for process monitoring and optimization ; and the Organizational Restructuring using Six-Sigma Design & Methodology. Elroy has received numerous awards like the DuPont Distinguished Environmental Service Award, the Environmental Excellence Award, the Site Engineering Service Award, and was further attributed several local management and awards for his contributions in Process Safety Management (PSM).
Dr Alan Murray
Worldwide Tank Services
Graduate of the Queen's University of Belfast
Positions Held
Chief Engineer at the National Energy Board in Calgary Alberta Canada

Adjunct Professor in the Mechanical Engineering Department of the University of Calgary
Experience
Dr. Murray was until recently the Chief Engineer at the National Energy Board in Calgary Alberta Canada and is an Adjunct Professor in the Mechanical Engineering Department of the University of Calgary. He is a graduate of the Queen's University of Belfast where he later lectured in Civil Engineering. He has worked in a number of areas in Pipeline Design and Construction, System Planning, Logistics and Procurement,  for Nova Corporation, subsequently TransCanada Pipelines, where he was Director of Pipeline Services. The founding Chair of the ASME Pipeline Systems Division, Alan is the co -author of the ASME Press text books Pipeline Design and Construction – a Practical Approach. Pipeline Integrity Assurance and a contributing author to ASME Boilers and Pressure Vessels. He has authored over 60 published papers on a variety of engineering topics and received the ASME Award of Distinction in 2006. He currently serves on a number of Codes and Standards committees and Government panels on energy research and  Development and is a Fellow of the ASME and a M I MechE .
Brenton Watts
Worldwide Tank Services
Positions Held
Australian Integrity Team Leader for Lloyd's Register.
Experience
Brenton has more than 23 years' experience in the oil industry, having worked in the areas of integrity management, corrosion assessment and prevention, condition monitoring, failure analysis and inspection services, in upstream, downstream and petrochemical facilities. Brenton has spent the largest part of his career in petroleum refining.
Brenton has been involved in numerous risk based inspection (RBI) implementations and studies, including for the Caltex Kurnell Refinery and Bluescope Port Kembla Steelworks in Australia and the S-Oil Refinery at Ulsan in South Korea. He is currently Australian Integrity Team Leader for Lloyd's Register.