Ok Tedi Mining Ltd (OTML)
Tabubil Town Water Supply Tank Roof Replacement
Our client had observed that the town water supply storage tank had experienced significant corrosion to the roof plates, as well as areas of the roof supporting structure.
Worldwide Tank Services was engaged to evaluate the cause of this excessive corrosion, and to submit a proposal for the necessary remedial actions.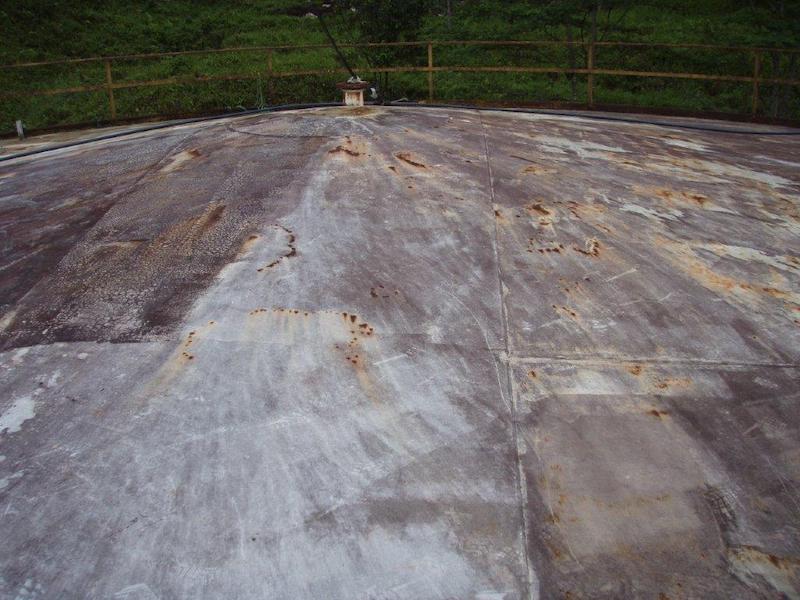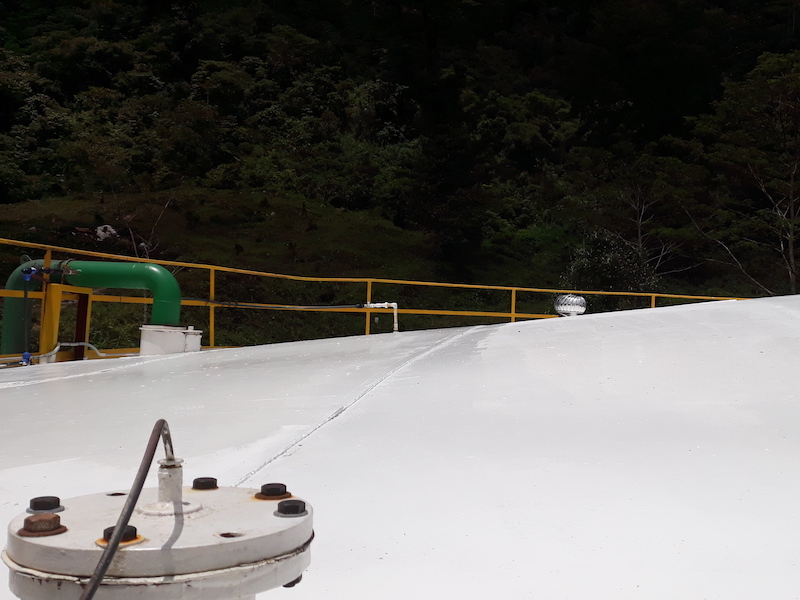 The tank inspection revealed that the roof plates were excessively corroded to the point where the roof could not be considered safe for personnel access, and would require replacement. WTS also deduced from the client's advice regarding the chlorine dosage practices, that the concentration of chlorine injection had not been accurately monitored, which caused high levels of chlorine gas to be produced in the tank at dosing times, leading to the excessive corrosion to the underside of the roof in the moist environment. Worldwide Tank Services recommended a metered chlorine dosing system be installed, in addition to the roof replacement works, which OTML undertook separately.
Worldwide Tank Services' responsibility was to provide engineering, materials, fabrication and construction supervision for the roof replacement works, which was successfully completed on schedule, within budget and without incident. The site works included repairs to corroded areas of the self supporting roof structure inside the tank
The installation of the new roof and the associated metered chlorine dosing system has provided our client with a more efficient operation, as well as the confidence of a prolonged life of the water tank.